Professional training at Jenoptik
Enter the world of work straight after school!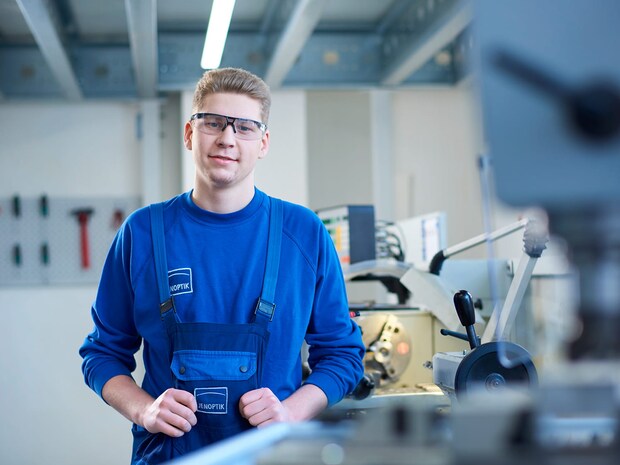 Our training professions are as varied and exciting as our products and technology.
Whether in the technical or the business field, we can help you to find a training position that is right for you and that you'll enjoy.
With practical training full of interesting and challenging assignments, Jenoptik will make sure you're ready for the challenges of professional life and will give you a great start to your future. Thanks to the move from vocational school and training to a company, you'll enjoy varied professional training.
In an experienced team of colleagues and instructors, you'll get the support you need to move closer to your professional aim. After your training, we can offer a professional future in our company.
You can expect this:
A wide range of training positions

Individual support

A highly promising professional future
This is what you'll need:
Good examination results
You must enjoy new assignments and working in a team
You will need enthusiasm for new things, ideas and sometimes even for difficult issues
Apprenticeships at Jenoptik
Commercial professions
Commercial professions
Industrial sales representative
Automation professions
Automation professions
Mechatronics technician
Systems electronics engineer
Electronics engineer for machines and drive technology
IT specialist
Assembly line professions
Assembly line professions
Specialist in storage logistics
Precision optics technician
Cutting machine operator
Process mechanic
Technical product designer
Tool mechanic
Microtechnology technician
On our application website you'll find all the latest available training positions. You can of course also send us a
spontaneous
application.