Successfully complete your studies with us
Are your studies coming to an end and you'd like to do your thesis at our company?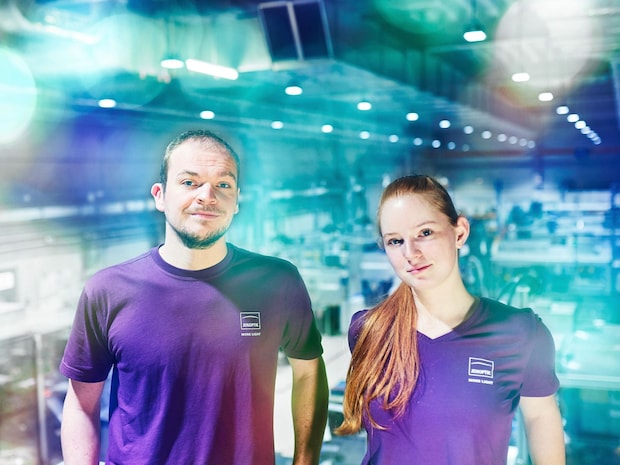 Then apply to work for us! By being involved in everyday company life, you'll be able to get to grips with concrete issues in your area of expertise. You will receive competent support from an experienced supervisor and can apply your ideas, commitment and your academic knowledge in complex fields. Furthermore, you'll receive interesting information on the structures and processes of our company.
We offer interesting and exciting topics in both the technical and business fields.
Of course, we are also open to proposals for your own topics. In this way, during your work experience or your studies, you will come across ideas or thought-provoking issues that can help you to come up with a promising topic for your thesis.
Do you see Jenoptik as the ideal partner for putting this topic into practice? Then arouse our curiosity and convince us that this issue will also be of interest to us. You can, of course, also take the initiative yourself. We look forward to receiving your application!
You can expect this:
Interesting topics
High-quality specialist supervision and expertise
Insights into an international technology company
This is what you'll need:
Good study grades
The desire for an initial practical experience (e.g. through a work placement)
The ability to work independently
Current topics for your thesis can be found on our job website.