Jenoptik(イエナオプティック)GRYPHAX® シリーズは、最新鋭のUSB3.0顕微鏡カメラと、直観的な顕微鏡カメラ用ソフトウエアをご提供します。
Jenoptik(イエナオプティック)GRYPHAX®シリーズなら、現在の顕微鏡が最新鋭のデジタルワークステーションに変貌します。時間を節約!
JENOPTIK GRYPHAX® 顕微鏡カメラソフトウエアは、各カメラの一部として納品されます。使いやすく、直観的な操作で、予備的知識もいらないソフトウエアです。WIN、MAC あるいは Linux OS にインストールすることができます。すべてのカメラは、ビデオ速度のライブ映像に対応。あなたの毎日の作業を強力に促進してくれます。
Your trade-in offer: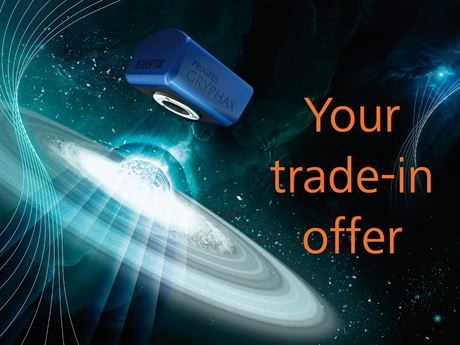 Save 20% off the recommended retail price.
Perhaps your old microscope camera is out of order or no longer compatible with your new operating system?
Your camera performance doesn't fit to your daily challenges anymore?

Then it is time for an upgrade.

Replace the microscope camera you have with a JENOPTIK GRYPHAX® camera you want and save 20% on the proposed retail price!

Become the next GRYPHAX® community member!
実績が証明された Jenoptik(イエナオプティック)の高画質と最新鋭 CMOSテクノロジーの融合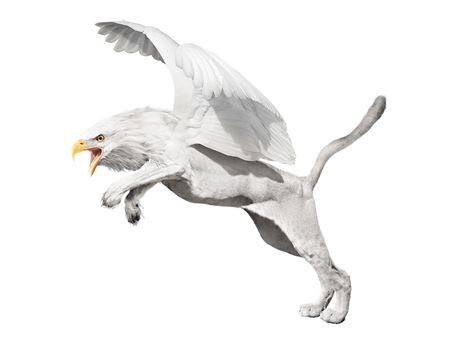 Jenoptik(イエナオプティック)はGRYPHAX® シリーズ顕微鏡カメラに、最新のCMOSテクノロジーを利用しています。露光時間が短く、画像リフレッシュレートが高く、システムで時間を節約でき、使いやすさを提供します。これは対象が移動していても、すばやく手軽な位置決めと焦点合わせができることを意味します。
JENOPTIK GRYPHAX®製品は、どんな顕微鏡ともあわせても簡単にお使いいただけます - C-マウント・インターフェースは、すべてのブランドの顕微鏡に対応します。WIN、MAC あるいは Linuxで、どの OS でも常に同じユーザー・インターフェースをご利用いただけます。
付属の無料でアップデートできるJENOPTIKGRYPHAX®ソフトウエアは高い柔軟性を実現。常に最新のアップデートを提供します。
顕微鏡カメラの柔軟性やアプリケーション範囲を高めたいときは?私たちの
DijSDK
にぜひご依頼ください。最短時間でJENOPTIK
GRYPHAX®
カメラ・ポートフォリオを埋め込めるようお手伝いいたします
。
JENOPTIK GRYPHAX® - Back illuminated color cameras
JENOPTIK GRYPHAX® - Back illuminated monochrome cameras
JENOPTIK GRYPHAX® - Software, tutorial, documentation & application
explore the micro universe™ (ミクロの宇宙探訪)
利点
高画質

:

専門業務向けの

Jenoptik

(イエナオプティック)の画像品質は、トゥルー・カラーのノウハウに基づき、理想的な色の再現が可能です。製品では、スペクトル測定センサーを使用しています。

柔軟な互換性と多用途性

:

WIN

、

MAC

、

Linux

と互換性をもつクロスプラットフォームで、

WIN

、

MAC

、

Linux

のすべてのプラットフォームで同一の

GUI

を利用できます。あらゆるブランドの顕微鏡に対応し、無料

SDK

およびサードパーティ・ソフトウエアサポートにも対応しています

使いやすさ

:

ユーザーフレンドリーな使いやすさ を追求した直観的な顕微鏡カメラ・ソフトウエアと最適化されたワークフローを提供。ライブ映像の最適化を行い、すべての機能を常にリアルタイムでお使いい ただけます。センサーは、顕微鏡検査に好適で、時間の節約につながり、設置も手軽です。

安定性

:

USB 3.0カメラ インターフェースは安全な投資です: 長期にわたり高い耐久性を誇る信頼のハードウエア、長期ソフトウエアサポートとOS互換性をご提供します
アプリケーション分野
生命科学

:

医学、病理学、血液学、細胞学、遺伝学、生物学および化学

品質管理

:

粒子解析、溶接シーム試験および製造工程管理

材料科学

:

鉱物学および金属組織学

―

構造、量的・質的サンプル分析およびドキュメンテーション向けとして

法医学

:

証拠精査、文書検査および法医学
ご不明な点はございませんか?お気軽にお問い合わせください。
Sales Jenoptik Japan
+81 045 670-9140
+81 045 670-9141
Stefan Seidlein
Product Manager